Sponsored by CQA
Following the Public Notice released on Monday, December 7th, the winners of RDOF Phase I: Auction 904 have officially been announced. Winning bidders have until December 22nd, 2020 to assign winning bids to related entities and until January 29th, 2021 to submit their Long Form application (FCC Form 683).
To help you prepare your RDOF Phase 1 auction long form, CQA's expert panel has recorded video guides covering the requirements and what you need to look out for.  
Videos Available On-demand
Also, check out USTelecom's RDOF Action Center and CostQuest's RDOF Resource Center.
Participants
Stephen E. Coran, Attorney, Lerman Senter PLLC
Lynn Follansbee, VP, Policy & Advocacy, USTelecom
Jim Stegeman, President/CEO, CostQuest Associates
Jon Wilkins, Partner, Quadra Partners, LLC
Presented by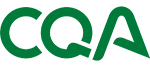 Marketing Partners