Join fellow innovative executives for our invitation only, forward-looking Summit bringing together broadband technology leaders to explore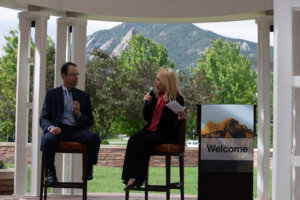 new opportunities in business and technology, discuss partnership strategies, and plan for the growth and success of their businesses.
The Summit's interactive approach emphasizes deeper conversation, engagement, and outcomes on issues driving success across business strategy, technology, and operational transformation. With presenters offering important insight on how to prepare for and excel in today's highly competitive, rapidly evolving communications sector, you will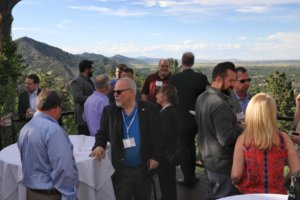 walk away with new tools and strategies to lead and grow your businesses.  View the agenda here.
We have built in social events for you to build valuable relationships with fellow leaders. And Boulder's beautiful setting, at the foothills of the Rocky Mountains and majestic Flatiron rock formations, creates a breathtaking backdrop visible from numerous rooms at St Julien Hotel & Spa.
Registration
There is no fee to register for this invitation only event but you must complete a registration form found here.
Reserving Your Room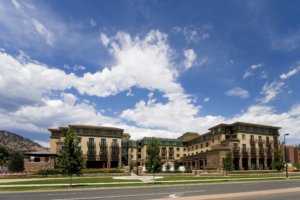 Located in the heart of Boulder's historic downtown, St Julien Hotel & Spa is within walking distance of shops, restaurants, entertainment plus miles of hiking and biking paths not to mention easy access to outdoor activities from kayaking to rock climbing.
Reservations Rate and Deadline:  USTelecom secured a discounted rate of $359.00+tax. The deadline for this rate ended on Wednesday, May 25.  Availability is no longer guaranteed. You are urged to make your reservation as soon as possible.
Hotel Amenities:  In addition to the variety of amenities offered at the St. Julien Hotel & Spa, USTelecom guests will receive:
20% discount on spa services (Mon.-Thurs., based on availability)
Complimentary WiFi Internet in guest rooms, public areas, and meeting space
USTelecom's discounted room rate three days prior to and after the conference nights
Airports
Denver International Airport (DEN): approximately 45 minutes from the St Julien
Boulder Municipal Airport:  private planes only
Activities: Boulder, located at the foothills of the Rocky Mountains, is perfect for exploring. To the west, the trail-lined Flatirons are craggy rock formations overlooking the city. Downtown's pedestrian Pearl Street Mall includes art galleries, cafes, restaurants and boutiques. The University of Colorado Boulder campus is home to the Fiske Planetarium and the Museum of Natural History, with zoology and anthropology exhibits.
If you have any questions, please reach out to Mark Rebholz, VP of Public Affairs, at mrebholz@ustelecom.org.