Stopping Illegal Robocalls Where They Start
The USTelecom-led Industry Traceback Group (ITG) plays a central role in the battle against illegal robocalls. Every month over 400 carriers across the wireline, wireless, VoIP, and cable industries collaborate with law enforcement to trace, source, and ultimately, stop illegal robocalls . . . no matter where they originate.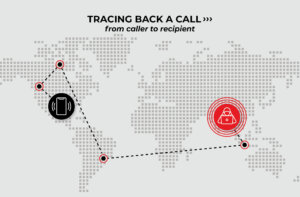 Using a secure traceback portal, suspected illegal robocalls are traced systematically back through various networks until the ITG identifies the originator of the suspicious calls, where the calls entered the United States if internationally originated, and often the identity of the calling party.
Download the ITG Fact Sheet outlining ITG's traceback efforts.