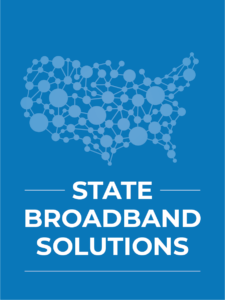 Washington has authorized substantial new funding and connectivity programs to address broadband access and affordability in America. These federal resources are a generational opportunity to expand the reach of affordable, high-speed broadband and recognize the private model of broadband deployment – targeted public support in unserved or hard to reach communities – is the key to achieving universal connectivity.
The infrastructure law relies on states to distribute federal funding and leverage the existing investment, innovation and expertise of private broadband providers. The most important decision a community can make is to partner with experienced providers to ensure funds spent today will not only complete a network build, but continue to provide communities modern, reliable connectivity into the future.
USTelecom is a resource to state, local and Tribal government leaders on the connectivity needs of communities and available to answer questions, share insights, and otherwise help address implementation challenges in a project of this scale.
Please contact Jenna Alsayegh (jalsayegh@ustelecom.org) or Lynn Follansbee (lfollansbee@ustelecom.org) for more information.